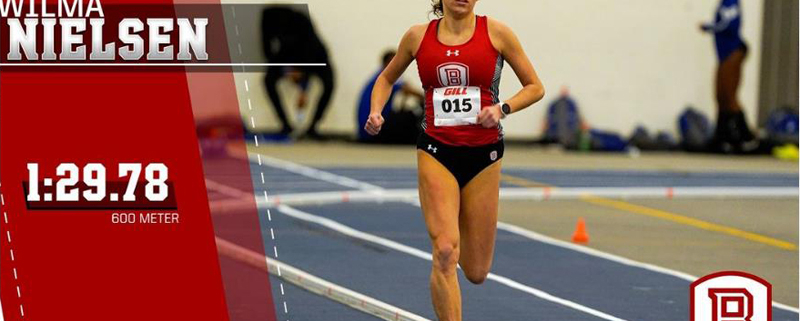 Säsongsdebut för Nielsens
Tidigare i vinter slog Carl Bengtström till med ett högst inofficiellt svenskt rekord på sällan löpta distansen 600 meter (1.16.80). Nu säsongsdebuterade systrarna Nielsen på samma sträcka. Wilma slog till med mycket gångbara 1.29.78 vilket vi noterar som klubbrekord inomhus. Julias 1.32.01 imponerar också. Så här skrev man på universitets hemsida:
Wilma Nielsen broke a school and meet record on Saturday in the Women's 600-meter race with a time of 1:29.78. The previous record for the indoor race stood for just 364 days, as Tiana LoStracco held the previous record with a time of 1:34.72. 
This is the second school record that Wilma Nielsen holds. She also holds the outdoor record in the 800-meter race, which is also a Missouri Valley Conference record. 
Julia Nielsen finished fourth in the Women's 600 meter (1:32.01) and Tiana LoStracco finished fifth (1:33.12). 

Quotables
"It was an outstanding performance by Wilma," said head coach of the Bradley Track & Field team Darren Gauson. "She had a great cross-country season and an amazing winter break. She has started incredibly well with a top performance today. We are really excited about what the season has in store for her." 
Nu är den amerikanske innesäsongen igång och redan kommande helg handlar det om 800 meter för systrarna.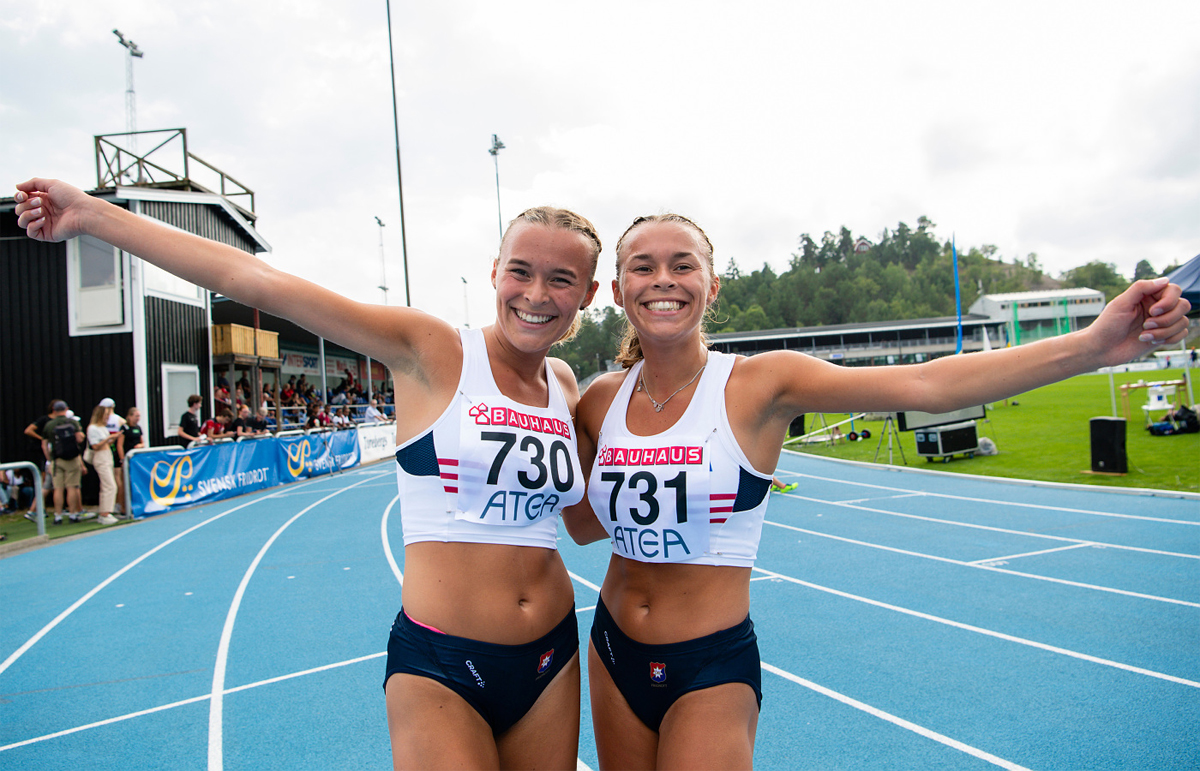 http://oisfriidrott.se/wp-content/uploads/2023/01/Wilma1.29.jpg
451
800
oisfriidrott
http://oisfriidrott.se/wp-content/uploads/2016/09/OIS_logo.png
oisfriidrott
2023-01-18 16:04:52
2023-01-18 16:05:49
Säsongsdebut för Nielsens